In Argentina's current economic climate, we've definitely had to tighten our belts. Fortunately, the Argentine Association of Theater Entrepreneurs (AADET) is hosting its 5th edition of the "Come to the Theater" campaign, which means more discounts, folks. You'll be able to see around 40 shows throughout the month of October, for less.
The initiative, which kicked off last Tuesday, is trying to make shows more accessible to its spectators. Don't worry if you missed out last week,  because every Tuesday at 11 AM for the rest of the month at Tickets Buenos Aires, downtown on Diagonal Norte and Cerrito you'll be able to get your hands on your very own "theatrical passport." The idea is that a person can buy two tickets each week. Just remember to bring your DNI or ID with you.
FYI, long queues are inevitable. This is Buenos Aires, after all. Patience is key.
Every year, this project brings hordes of people outside the ticket stand in front of the Obelisco, eager to get their hands on tickets for as little as AR $200. The most popular show this time around seems to be Siddhartha by Flavio Mendoza.
Buenos Aires is one of the top cities for having the most theaters, and 200 of these can be found along Avenida Corrientes – hence why this project is so important to help promote the porteño theatrical flare on both a national and international level.
The first person to arrive at the ticket stand for this year's extravaganza was a 31-year-old teacher from Caballito, Cecilia. The avid theater fanatic had been queuing outside the ticket stand from 4 AM. Talk about dedication.
She added: "My idea is to come every Tuesday to buy tickets for different shows. The proposal of the producers seems very interesting, especially in these times of crisis."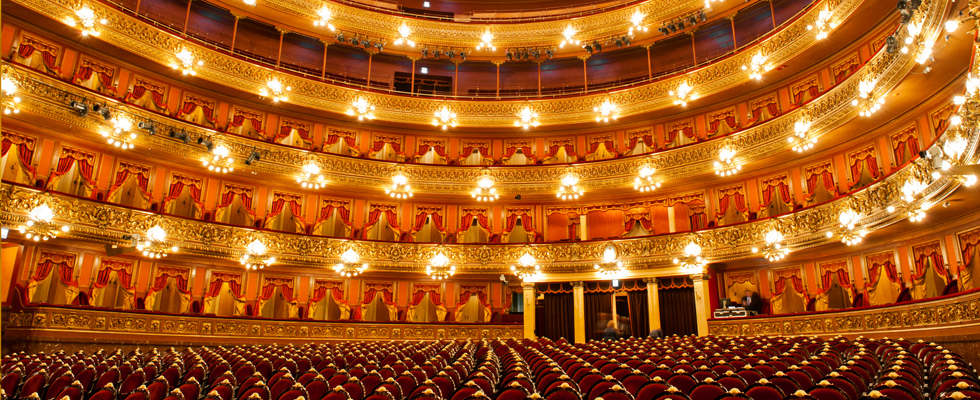 Pablo Kompel, the secretary of AADET, has also stressed that this isn't just an opportunity for people living in Buenos Aires, but for those outside the City in the local vicinity.
Additionally, there is also a 30 percent discount for everyone younger than 30 years old – the so-called "30 X 30" promo.
Unfortunately, all of this will come to end, but don't worry, there'll be draw with surprise prizes at the end of the month, so we'll be able to fill the void with useless theatre memorabilia.
Full List of Shows Available
Aérea Teatro: Air Condition
Apolo: Moldavsky sigue suelto and Papaíto piernas largas
Astral: Bossi Master Show
Astros: Mentiras Inteligentes
Broadway: Siddharta
Chacarerean: 200 golpes de jamón serrano, La sala roja, and Un judío común y corriente
Centro Cultural Konex: Arbolito; Escalandrum, Felipe Pigna, preguntas de la historia argentina, Improcrash! and Teatro Ciego: La Isla Desierta
Coliseo: Teatro Argentino La Plata Ballet
El Nacional: Fiddler on the Roof
La Comedia: Doble o nada, Labios negros and Ver y no ver
Liceo Comedy: Cosa de Minas, Dalia Gutman; Frágil, Nini en el aire, and Ridículo
Lola Membrives: Midachi Kindon
Maipo: Fátima Superstar; Flashando secuencia, Gerónimo Rauch; Simplemente Eladia; Tommy; Volar es humano, aterrizar es divino;  Warangas; and Yo no hablo así
Metropolitan Sura: Asesinato para dos, La omisión de la familia Coleman, Los vecinos de arriba, Perfectos desconocidos, Salvajes, and Serendipia
Multitabaris Comafi: Atracción fatal, Cuerpos perfectos, and La ratonera
Multiteatro Comafi: Chorros, Toc Toc, and ¿Qué hacemos con Walter?
Paseo La Plaza: El vestidor, Entre ella y yo, Lagarto blanco, Mellera Lauriente, Mucho, and Sin filtro
Picadero: El lado B del amor, El loco y la camisa, Mi hijo sólo camina un poco más lento, and Tarascones
Picadilly: Como el culo
Regina: Derechas, El juego que todos jugamos, Heisenberg and Ping pong