Senator Urtubey / Photo via La Gaceta
It's gonna take some time for the dust to clear from yesterday's hectic, ultimately frustrating Senate hearing that rejected the bill that would legalize abortion in Argentina (for now). The marathon session saw 64 senators speak their mind about the proposed legislation, in some cases without having even read it (yes, I'm talking about you, Cristina López Valverde).
Without a doubt, it was a pretty wild emotional rollercoaster of a day and night, so here are some fresh impressions about the best and worst statements from the Upper House, including that truly appalling one that probably made you flinch in disgust a couple of times already.
The Good
Beatriz Mirkin
Amidst the mayhem there were several senators that made powerful, poignant speeches inside the house. Usual big-league speakers like Fernando Pino Solanas and, of course, Cristina Fernández de Kirchner, made the rounds and delivered big time, so no real surprise there. Other notable mentions were Nancy Gonzalez, Miguel Ángel Pichetto and "machista en recuperación"Alfredo Luenzo. 
But the one that stole the show was Beatriz Mirkin, who was the only Senator from the conservative province of Tucumán to vote in favor of the bill. Her speech was passionate, her voice was emotional: it was a sight to behold.
At one point she openly questioned her fellow Senators: "What are we going to do tomorrow 'if' we leave here without a law. It's evident that the current legislation does not solve anything. Are we going to continue penalizing women when they arrive at hospitals [due to] abortions?"
Later, she vented her frustration with the reasoning inside the Senate: "I didn't agree with the bill and I wanted to work on another one. But everything is 'no' in here: 'no' to the bill, 'no' to the changes in the bill. They say 'let's give the kids away when they're 9 years old'. What are we? Are women only wombs, or are we human beings with rights?"
Birkin immediately got social media buzzing. Here's just one reaction that pretty much sums it up:
Beatriz Mirkin ?? pic.twitter.com/0wYFK3HePS

— CaroG ? (@CarolainaGi) August 8, 2018
The Bad
Esteban Bullrich
So, as a general rule of thumb, it's kind of a bad decision to begin an 11 minute speech by asking "What is life?"
It's the definition of setting the bar a bit too high, especially after what Esteban actually had to say. The part that will probably get all the headlines will be the controversial "there is no future without maternity," which seems like something a sci-fi villain would say. But he also had this sound bite that really made it clear he had no real idea what the hell he was talking about:
"This bill is bad, it does not aim to reduce abortion, it does not aim to reduce tragedy, it legalizes it and it legalizes failure, I want to believe that if we all understand that abortion leaves traces, it leaves pain, I cannot believe that the solution would be to do it under better conditions."
Alfredo De Angeli
Alfredo was by no means the only to use prehistoric arguments against the bill, but he was probably one of the most colorful ones. After talking about how *dandy* things were for him and his ten brothers 50 short years ago in Entre Ríos (yes, this is sarcasm) and referring to his mother's "dignified" sewing machine prowess and homemade bread baking abilities, he went fully off the rails with the following statement: "When you find out that a woman is pregnant, you go visit her with joy, you bring her a plant so that the plant grows and she sees the image of her child, these are the things that we cannot lose."
His speech was, in botanical terms Alfredo can understand, filled with deep rooted issues
Carmen López Valverde
Oh Carmen, where to begin? So first of all, as stated before, the woman didn't even read the bill. So what extension are we talking about here, Carmen? 400 pages, front and back? How about 13 pages. THIRTEEN PAGES! I'd to the math on how much this thing would take to read everyday but here's a guy that did the work for me on Twitter: "Cristina del Carmen López Valverde said she had no time to read the bill and that's why she voted against it. She had 56 days to read 13 pages. That's approximately 1/4 of a page a day that she didn't have time to read." Thank you Pablo.
Update: After further review, Valverde did not say she wouldn't vote for the bill because she had not read it. In a statement given to Senado TV before the debate, she was asked if she would vote for a possible bill for decriminalization, to which she answered: "It would be very irresponsible on my behalf to vote in favor of a bill I haven't been given access to, haven't analyzed, or studied in depth."
Her words were taken out of context to imply she had not read the 14-page "Law on the Voluntary Interruption of Pregnancy" that would eventually be rejected on August 8th in the Senate. We regret the error.
La senadora Cristina del Carmen Lopez Valverde dijo que no tuvo tiempo de leer el proyecto y por eso votó en contra.

Tuvo 56 días para leer un proyecto de 13 páginas.

Eso da aproximadamente un cuarto de página por día.

Que no tuvo tiempo de leer.

— Pablo Molinari (@PabloMolinari) August 8, 2018
José Mayans
It takes a special kind of person to make a pro-life argument that mixes The Beatles lyrics, Vivaldi, Napoleon, Jesus, and Da Vinci. But José Mayans, a Senator from Formosa, is that special person and he was up for the dubious challenge.
In his delirious speech he first said: "Imagine that Vivaldi's mother denied him the right to exist, or the mother of Mozart, or that of Leonardo Da Vinci. I thank my mother who did not deny me the right to exist."
Take a step back and then read it again. He not only somehow managed to insert himself into a list of musical geniuses, but also managed to base his argument around people who have been dead for over two and a half centuries. Also, what of Hitler's mother?
Once he arrived in the 20th century he did it with this morsel: "I'll tell you the following: none of us in here were denied the right to exist. Those outside in the plaza as well. That's why, like that 70's song said: Let it Be."
Since words don't seem to matter any more in this context, I'll sum up the reaction to this Beatles reference with a GIF: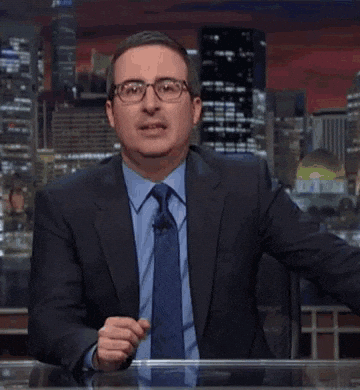 The Ugly (AKA Rodolfo Urtubey)
If there is one phrase that summarizes the final outcome in the vote in the Senate yesterday it was said during the speech from the Senator from Salta. Urtubey managed to generate a collective gasp all over Argentina with a comment so inflammatory that he actually had to try to clarify it later on, without much success.
The comment went something like this: "There are some cases where rape does not have that classic configuration of violence on women, but sometimes rape is a non-voluntary act with a person who has an absolute inferiority of power against the abuser, for example, in incestuous rape, where you cannot talk about violence, but we can't say there's consent. It's not the classic rape."
Perhaps Anabel Fernández Sagasti, the Senator from Mendoza, summed up what we all felt about Urtubey at the end of her own speech later in the day" "It was an aberration from the caveman days that is shameful," she said before reading Urtubey's comment. She then added: "I think that everyone here can say that if it's rape, it's violent. We don't see to be clear about the consequences our words can have on TV viewers and those that are listening. I just imagined an abused girl watching this guy in a suit, on TV calmly stating what she suffered was not violence."