It's not news to anyone that Buenos Aires has heaps of cultural options on offer. It's been home to artists and thinkers that have changed the worlds of art and literature. Among the greats are Berni, Xul Solar, and Borges. Here are three temporary exhibits  on display now for you to get a  little bit more acquainted with Argentina's world class  contributors of culture.
Antonio Berni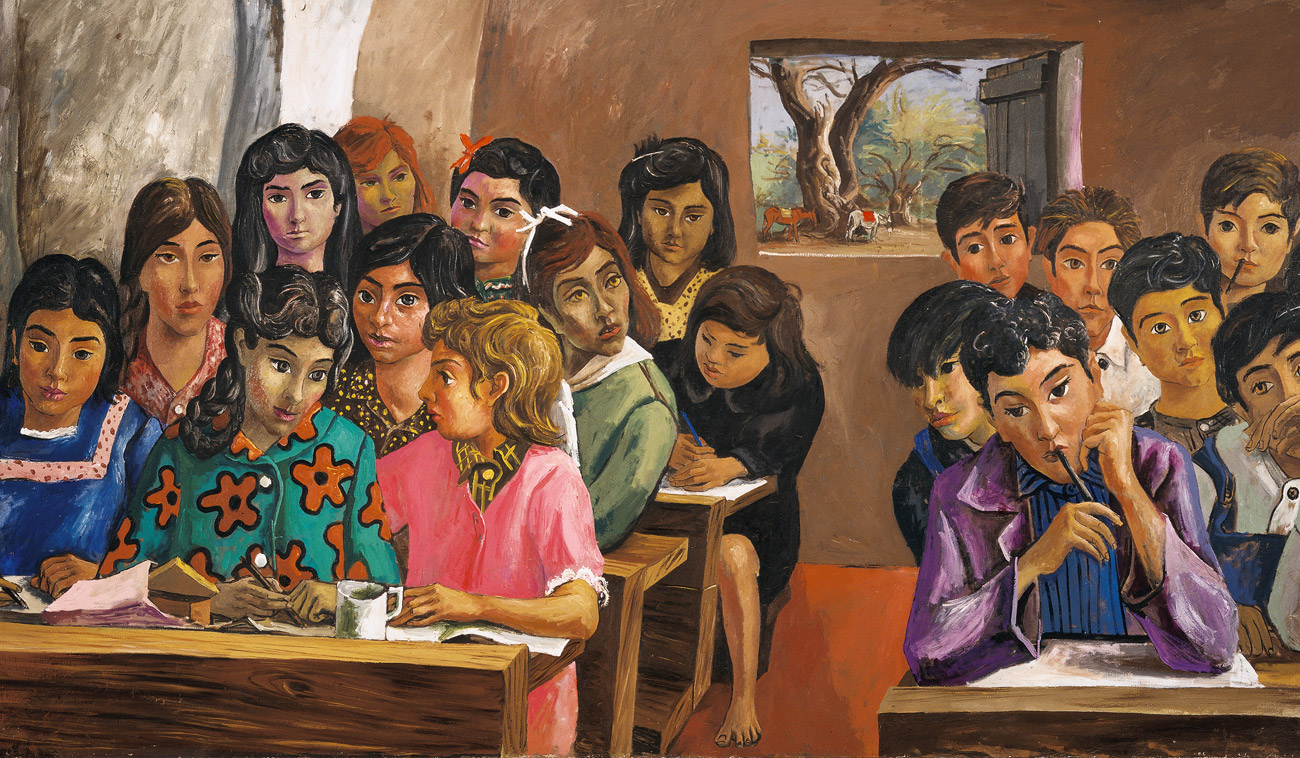 On exhibit as part of the celebration of the 60th anniversary of the Museum of Modern Art in Buenos Aires (MAMBA) since October, the 222 drawings by Antonio Berni, one of the most important artists from Río de la Plata, are still on display until May 28th. The pieces go through his entire artistic career, from his early scenery paintings to the drafts for the San Luis Gonzaga chapel in Las Heras, which he conceived months before his death.
Tuesdays – Fridays from 11 AM to 7 PM | Weekends and public holidays from 11 AM to 8 PM
Xul Solar
130 years after the birth of one of the most influential artists in Argentina, Xul Solar (1887-1963), the National Museum of Fine Arts kicks off its 2017 season with over 180 pieces, among paintings, masks, objects, manuscripts and personal documents provided by the museum itself, the Pan Klub-Museo Xul Solar Foundation and private collections. The exhibit, titled 'Panactivista' and curated by Cecilia Rabossi, celebrates the life and work of an artist who used his unique visual and written language to re-think national traditions and design part of its future. The exhibit is on until June 18th.
From Tuesdays to Fridays from 11 AM to 8 PM | Weekends from 10 AM to 8 PM
Jorge Luis Borges
Borges is, without doubt, one of the biggest names in Spanish language literature. The Argentine writer, essayist, poet and translator changed the literary game when he combined realism and naturalism into a genre that was later called magical realism. The well-known writer is being celebrated, this time, by Buenos Aires' Humor Museum. Drawings, cartoons and comic strips from important plastic artists such as Antonio Berni, Hermenegildo Sábat and Carlos Páez Vilaró, among others, embody and brings us closer to the literature master.
MUSEO DEL HUMOR | Avenida de los Italianos 851
Mondays to Fridays from 11 AM to 6 PM | Weekends from 10 AM to 8 PM