The first week of December, another seven femicides in Argentina – in other words, one every 24 hours. Although so far the December rate is looking "better" than, say, October when there was one femicide every 19 hours, there seems very little reason to rejoice about it.
The first of the latest string of femicides took place on Friday December 2nd in the Buenos Aires town of Rincón de Milberg, a community in the Tigre District. 31-year-old Natalia Débora Grillo was killed with several stab wounds and her husband, with whom she had three children between the ages of one and five, has been arrested and accused of her murder.
The next day, nearby in José C. Paz, Miriam Elizabeth Lemos (49) and her daughter Yésica Soledad Avilés (30) were also found stabbed to death in their home. The ex-husband of one and father of the other has since been arrested. He is believed to have been engaged in a dispute with Lemos over the house that they shared during their marriage; it is also now known that the victim had reported her ex-husband for domestic violence in 2010.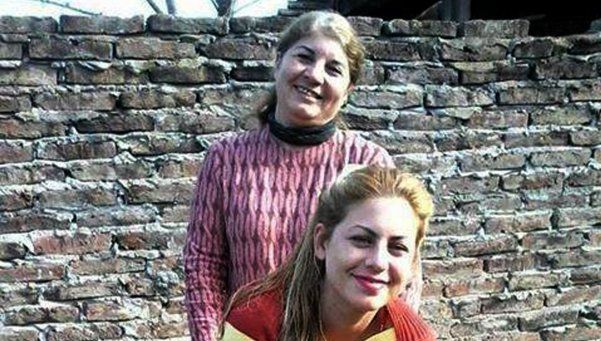 Monday 5th December saw two femicides in separate incidents. Dolores Belén Diosquez, 19, was suffocated in a house in San Martín, Buenos Aires. Her husband, 20 years her senior, has been arrested. He initially tried to claim that his wife had been attacked during a robbery and then attempted to escape with the one-year-old son he had with the victim.
Elsewhere in Ciudad Perico, Jujuy, 32-year-old Ruth Flores was stabbed to death by a man who is thought to have entered the printing office where she worked, attacked her and fled.
On to the next: on December 6th, a 15-year-old girl, Brisa Oriana Goytia, was murdered and her body was found inside a house in the southern part of the city of Salta, in the neighborhood of Pablo Saravia. Her 20-year-old boyfriend was reportedly living in the house and was arrested while trying to bury the victim in his backyard.
Lastly, on Friday in Gaiman, in the province of Chubut, a man stabbed his ex-wife to death in her home and then hung himself. According to investigators, Eleuterio Zoruco (45) picked up his 12-year-old daughter and dropped her off at a relative's house before he returning to murder her mother. The victim was identified as 40-year-old Beatriz Rodríguez Cusi. After committing the heinous crime, he escaped in a car, crashed and proceeded to hang himself from a tree with a rope.