If winter was going to decide to take a break, then so were we: goodbye bulky sweaters and hello sunbathing at the nearest plaza (with socks on, of course, let's not go crazy).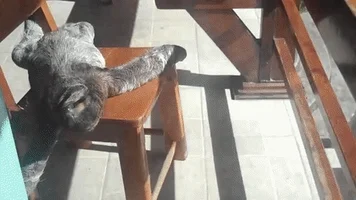 While everyone else was photosynthesizing, some people actually kept up with what was going on over the weekend. Here's an update so you can talk about something other than the crazy weather.
Since yesterday evening, all everyone's talking about is the arrest of former Planning Minister Julio De Vido's brother-in-law. (That and Game of Thrones.) Claudio Minnicelli, known as "El Mono" (or "The Monkey,") was apprehended last night in Mar del Plata and later transferred to the City of Buenos Aires in the early hours of Monday morning. Minnicelli is accused of being involved with a mafia that shipped goods illegally into Argentina from China for later distribution and sales within the informal economy and black markets. He was one of Argentina's most-wanted fugitives and the person who gave the police information on his whereabouts has been given AR $250,000 for his cooperation.
Milagro Sala, the jailed leader of the Tupac Amaru, made the headlines once again over the weekend as she gave a rare interview from her jail cell to the Tiempo Argentino newspaper and had a phone conversation with Venezuelan President Nicolás Maduro on Radio Rebelde yesterday. In the first interview, she said that "If [the Tupac Amaru] had been a business organization, we would be free," in reference to the charges against her and to three of her fellow Tupac Amaru colleagues in jail. In their surprise telephone conversation (neither expected it), Maduro said that "[They] are equally besieged, persecuted, tormented and tortured in the same unfair and illegal manner and by the same oligarchy."  Read more: CIDH Petitions Governor of Jujuy to Transfer Milagro Sala to House Arrest
Speaking of Venezuela, Mercosur held an emergency meeting on Saturday and finally decided to suspend the Caribbean nation from the regional economic bloc. I say "finally" because there's been a lot of back and forth on this issue, but in the end, the foreign ministers of Argentina, Paraguay, Uruguay and Brazil decided to invoke Mercosur's democratic clause, which holds that member nations may be suspended if there is an "interruption of the democratic order." In a joint press release , the ministers said that the suspension "was implemented based on the actions of the government of Nicolás Maduro and is a call for the immediate start of a political transition […] and restoration of the democratic order."
With less than a week to go, the PASO primaries campaign is hitting fever pitch and this weekend was a bit of a rollercoaster of debates and insults. Highlights include: Buenos Aires province senator candidate Florencio Randazzo attending two rallies at the same time through the use of a hologram, the first time such technology is used in Argentina during a campaign. Former President Cristina Fernández de Kirchner, also seeking a senator seat for the BA province, campaigned in a butcher's shop with tough criticism towards the current administration while Sergio Massa gave some serious side-eye to the others by stressing on the fact that, unlike him, they don't actually live in the province they're seeking to represent in the Senate. Also, according to one study, almost one third of voters are still undecided, with 15 percent admitting that they will make up their minds right before entering the voting booths. Holograms, insults and the constant barrage of campaign videos clearly aren't working.
How's this for a Monday conversation starter? Private analysts think that inflation for July will clock in at 2 percent, although the INDEC will release the official numbers this week. That would mean that inflation overall will have accumulated since January to a total of 14 percent. The goal for this year was 17 percent inflation so it's not looking good. Here's another one: leather imports have gone up by 33.22 percent this year alone, according to the Industrial Chamber of Leather Goods, meaning that local suppliers are having a harder time of it.
Go forth and show yourselves to be well informed, my loyal Monday readers!