Have you ever flown with Aerolineas Argentinas?  Take my word for it, avoid it if you can. It's pretty much a guarantee that you will arrive late to your destination, that your reservation will be lost, or that monsters will eat your luggage in transit.
But once (if) you get on board, the ride isn't the worst and it's about to get better. Aerolineas Argentinas announced the purchase of 20 brand spankin' new Boeing 737/800 Next Generation airplanes. Mariano Recalde described the purchase as a way to reduce the operating cost per seat per kilometer, due to a configuration that allows for a greater number of seats per plane.
Premature Embarkation?
According to La Nacion, Aerolineas hurried the announcement to squeak in before the October 27 elections. Boeing director Van Rex Gallard was forced to urgently fly from South Africa to Buenos Aires to make the deadline. The final contracts should be signed within the next 60 days.
To those of you familiar with Aerolineas, the most obvious question plaguing this deal is how the heck these airplanes are getting paid for.
In 2011, the flagship airline received US $840 million in subsidies. In 2012 this number climbed to nearly US $1 billion. Aviación News reported that 2012 subsidies totaled almost as much as revenue from ticket and cargo operations – meaning not only does the company lose money, it only covers half of its expenses.
Furthermore, La Nación reported that subsidies per passenger are increasing more quickly than passenger numbers. In 2012, there was a 16.3% increase in passengers but a 42% increase in subsidies per passenger.
So where is this money going to come from?
While the project requires an outlay of US $1.8 billion, the new aircraft won't be integrated into the fleet until 2016, which I suppose gives them a bit of time to invent a dollar tree or figure out how to clone money.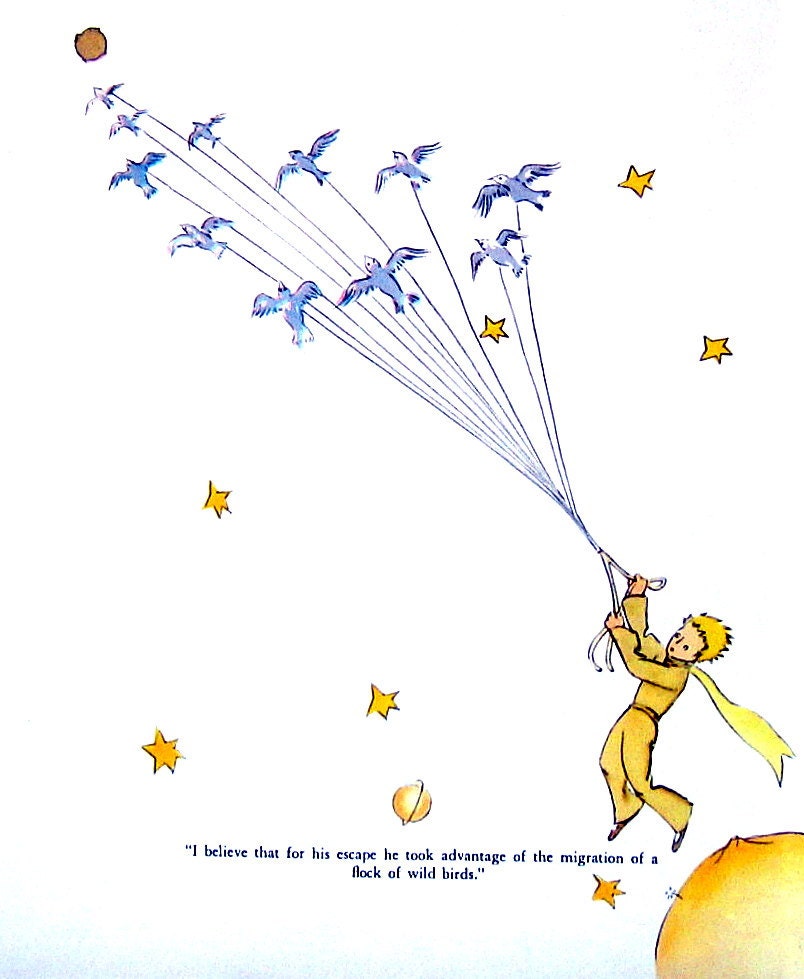 In the meantime, I will continue to patronize Aerolineas for two simple reasons:
Aerolineas Argentinas is the only carrier that flies direct from Aeroparque to Asuncion and they maintain this and other route monopolies via gangster-esque tactics.
When Aerolineas was first founded in 1929, it flew mail between Buenos Aires and Asuncion, and one of its first pilots was Antoine de Saint-Exupéry, author of the beloved children's everyone's book, The Little Prince.
And who knows, maybe heavy subsidies, decreasing revenues, and massive capital investments are part of Argentina's brilliantly clever long game.
And perhaps our obsession with silly statistics is missing the point.  As Saint-Exupéry wrote,
"Grown-ups love figures… When you tell them you've made a new friend they never ask you any questions about essential matters.  They never say to you, 'What does his voice sound like? What games does he love best? Does he collect butterflies?' Instead they demand, 'How old is he? How much does he weigh?  How much does his father make?' Only from these figures do they think they have learned anything about him."
So stop stressing about the fact that one of the least profitable airlines in the world is investing in expensive new aircraft, and enjoy the fact that those shiny new airplanes will be whisking you to your semi-local destinations from an airport that is practically in Palermo.